Edible bus stops throughout South London are being dug and pruned by enthusiastic neighborhood residents, who have been delighted to see their street corners brightened and enhanced.

In fact, "await ages" couldn't be further from the reality. Because first taking down roots on Stockwell's Lambeth hospital bus stop which serves the number 322 bus, the team have been anything but tardy in their edible greening of unappetizing metropolitan areas.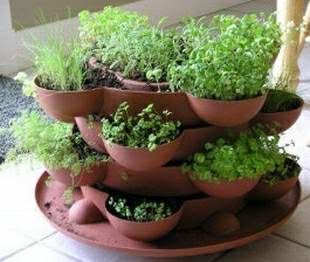 Herbs and trees, onions and flowers; these aren't urban bus stops as you know them. They are little havens of appeal and inspiration; they are art and community, self-expression and cultivation ownership.

The Edible Bus Stop job started as a response to a planning proposal to sell the single green area in Gilchrist's community to private developers. Mak Gilchrist, Lambeth resident and Co-Founder of the Edible Bus Stop (EBS) explains how the project started: "The space was simple and neglected by the council, but as opposed to see it sold, I rallied the area into taking it over and guerrilla gardening it as an area garden for all to enjoy and share," Gilchrist states.

What began as a hunger to make a tiny edge of South London a little better looking has actually changed into meatier ambitions.

The team are encouraged by twin beliefs that green areas, particularly community-run ones, enhance city life and that gardening need not cost the earth and should be readily available to everybody.

The team depends on volunteers to plant and preserve their Edible Bus Stops. Although gardening experience is a plus, they are keen to mention that the only prerequisite is interest. If you'd like to get involved in one of their existing gardens, or discover how you can start one near your local bus stop, (whether it's on Course 322 or elsewhere totally), e-mail info@theediblebusstop.org.