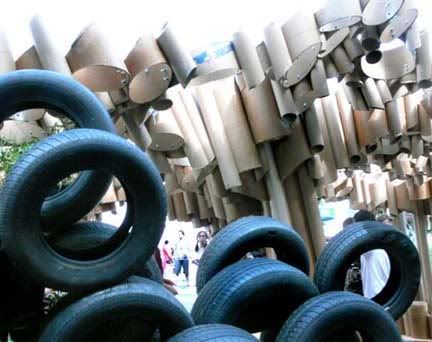 Exclusive yet affordable eco-gifts from Katcha Bilek
Easier (press release) reported
Katcha Bilek (KB) encourages sustainable living through a range of exciting fashion accessories, exclusively made in England. Focusing on the design and aesthetic of each product, KB makes stylish and durable bags and accessories from repurposed inner tubes, car seatbelts, and bike tyres. These materials lend their hard-wearing, waterproof qualities to wallets and bags that are smart enough to pair with business wear, yet have an edgy urban aesthetic.
KB offers a variety of products for men and women, including handbags, laptop bags, wallets, purses and belts. At KB, we develop a hands-on knowledge of our materials, making sure that each item is unique and yet durably constructed.
Furthering the KB love of eco, all materials are locally sourced and hand-crafted in the UK. In this way, KB's manufacturing process reduces the amount of waste going into landfill, and reduces strain on resources and overall carbon footprint by eliminating the need for new materials and the transport of these materials. The repurposing process also negates the need for environmentally damaging manufacturing methods and by-products. KB's year-on-year growth also generates jobs for British workers, who are fully trained at KB in their new trade.
It was in 1999, when founder Katcha was living in a converted fire engine, that the eco-design story began. 'I became so aware of the abandoned materials that were around me and it struck me that with some imagination they could be reconstructed into something beautiful and useful.' Using her knowledge of leatherwork techniques, Katcha began creating beautifully designed handbags and wallets made from lorry inner tubes and car seatbelts, selling them from the back of her fire engine. The KB studio is now set firmly in the arts community of Stokes Croft, Bristol, where one-of-a-kind, British, eco-friendly products continue to evolve.