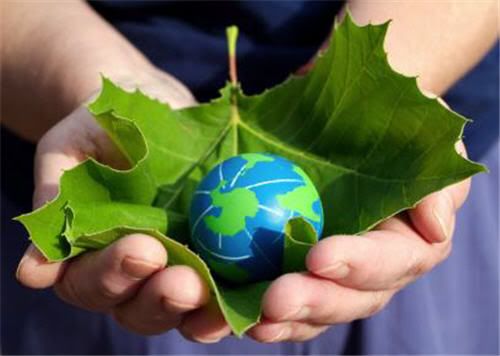 Why the green shoots of recovery could come from low carbon businesses
WalesOnline reported
While other parts of the economy have been moiling in recession the low carbon and environmental sector has been quietly gaining strength, Chris Kelsey writes
A startling report this summer revealed that more people are now employed in green jobs in Wales than in either financial services or in the motor trades.
The Green Alliance report, using figures compiled by the Office for National Statistics, showed that 41,500 people were employed in the low carbon and environmental sector in 2010-11, compared to 27,800 in financial services and 21,500 in the automotive sector.
Companies involved in Wales' green economy achieved a little under £5.3bn in sales, a growth of 4.5% on the year before.
In the renewable energy sector alone, investment in Wales in 2011-12 reached £443m, or £147.35 per head.
As the head of WWF Cymru Anne Meikle said: "This report shows it's becoming easier to attract private investment into low carbon projects and we're seeing signs of that in Wales with companies and investors taking advantage of the resilience and potential of the green sector.
"It's clear that the future of jobs and prosperity in Wales lies in the green economy – which is now a major source of jobs and enterprise.
"We should celebrate the excellent work being done by companies throughout Wales and build on their success to deliver an economic recovery."
This picture of a growing green economy was compared in the report to a stagnant wider economy, with projections suggesting the green economy would grow by 40% by 2014 compared to pre-crisis levels, while the wider economy would barely have recovered.
The report, called Green economy: a UK success story, was put together by the Green Alliance, a body comprising Greenpeace, WWF, Christian Aid and the RSPB.
Lest it be thought that such groups would have an interest in exaggerating the strength of the green economy, it should be remembered that most of the data they quote comes from official governmental sources. Furthermore, there was support for their position from the most impeccable of business sources, the CBI.
In its recent report The colour of growth: maximising the potential of green business, the employers' organisation claimed that "over a third of the UK's economic growth in 2011-12 is likely to have come from green business".
The CBI went on to point out the importance of the low carbon sector in Britain's international trade, saying it had carved out "a £122bn share of a global market worth £3.3 trillion", and "in 2014-15, it is expected to roughly halve the UK's trade deficit".
Across the UK as a whole the low carbon and environmental sector employed close to a million (939,627) people in 2010-11. More than 51,000 companies achieved sales totalling £122bn, a growth of 4.7% on the previous year.
The UK is ranked sixth in the world for green business sales, with a market share of 3.7%. The US comes first with 19.5%, followed by China (13.1%), Japan (6.2%), India (6.2%) and Germany (4.2%).
Despite this, UK companies actually export more to any of these competitors than we import from them. To China, for example, export sales added up to £794m in 2010-11, compared to £464m in imports. Exports to the US outstripped imports by £142m, and to Germany by £121m.
The definition of green economy used in these reports is admittedly a broad one. The Department for Business, Innovation and Skills (BIS), the source for much of the data, refers to "low carbon environmental goods and services" (LCEGS), a definition that includes nuclear power and noise control as well as the sorts of activities people normally think of when they talk about the green economy.
Still, even excluding such activities the figures remain impressive. Nuclear power, for example, only accounts for £3.9bn, or 3%, of the UK's £122bn in green economy sales. Wind power, by comparison, accounts for £14bn.
One interesting if rather unsung aspect of the green economy is the role of finance, although most of it is concentrated in London and the South East.
Calling Britain the "green financing capital of the world", the Green Alliance adds that "one third of all global asset finance investment in new energy deals between 2007 and 2012 received both legal and financial advice from the UK".
The Green Alliance concludes: "Quietly and without fanfare, green business has become a UK success story, at home and abroad… Our low carbon and environmental sector has shown that it's not just for the good times, but that it has continued to grow steadily even whilst broader economic activity slows."
The success of the green economy, it adds, is "the outcome of setting ambitious environmental targets and creating long-term market incentives for green goods and services".