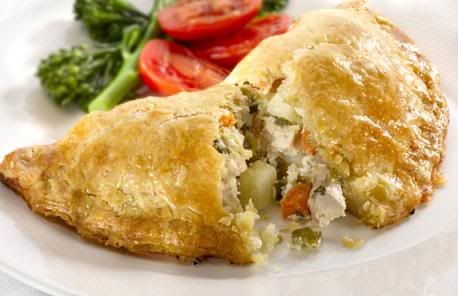 Eco living: how to save food and reduce waste
Telegraph.co.uk reported

Remember bubble and squeak? That crispy, almost sweet concoction of fried mash and cabbage or brussels sprouts? Or bread pudding? These and other leftovers dishes are making a comeback from their Seventies heyday as emptier pockets are forcing us to change our domestic habits.

One side effect of this long and deep recession has been a sharp reduction in the amount of food households throw away. According to government figures, in the three years since 2009, household food waste has declined by 13 per cent – more than a million fewer tons of food is being chucked. But we still throw away more than seven million tons of often – with a little imagination – perfectly edible food.

"Overall, 15 per cent of edible food and drink purchased is wasted at a cost of £480 a year for an average household," says Helen Karapandzic, of community group Cambridge Carbon Footprint, which is investigating ways we can reduce consumption and waste.

"For anyone counting the pennies, it's really important not to let anything go to waste," says Helen. "Soups are a quick and easy way to use up leftover vegetables, as is bubble and squeak, which was one of my childhood favourites. For a fancy twist on things, make bubble-and-squeak patties and serve with chutney. We also like frittatas, prepared with local eggs and whatever we have lying around: onions, peppers, mushrooms, courgettes, bacon, Stilton – pretty much anything savoury will do."

Another expert food-saver is Fiona Nevile, who lives as much as she can off the produce of her small cottage garden, but is not averse to bulk buying reduced food at grocers' closing times or from supermarket "past sell-by-date" shelves and giving it a new lease on life at home.

"Cauliflower leaves make a delicate soup with a sprinkle of orange zest and a little finely grated pecorino cheese. Broccoli stalks, cauliflower leaves and leftover scraps of Christmas stilton make a great soup," she says.

"My favourite leftover recipe is for fried boiled potatoes. They can be sliced and very gently fried in olive oil with saffron for about an hour and are quite delicious with cold leftover roast chicken or beef. Stale bread can be dried and made into breadcrumbs that keep for months in an airtight jar. These provide a good crunchy topping to things like cauliflower cheese and baked fish pies."

Another benefit of using every scrap of food is less unnecessary cardboard, plastic and polystyrene packaging supermarkets seem to love so much. Indeed, while householders have made sharp reductions in the amount of food they throw away, supermarkets have only managed to reduce packaging waste by 0.4 per cent, or 10,000 tons, since they made a pledge in 2010 to reduce it by five per cent. One way of avoiding the added cost and inconvenience of packaging waste is to shop at greengrocers' or farmers' markets where paper bags are still the order of the day.

Another idea would be to adopt the Scandinavian approach to cans and bottles, which is to reintroduce a deposit system. Tens of thousands of people in their forties and over will remember getting a portion of their pocket money from returning used glass drinks bottles. In Norway, where the scheme operates at most supermarkets, customers get up to 25p a bottle, and 93 per cent of all drinks bottles sold are returned to the system. But British retailers and the bottling industry are opposed to the idea, fearing extra costs, despite evidence that such a system could be self-financing.