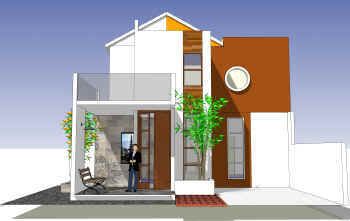 Homeowners face huge bills as eco dream becomes living nightmare
Belfast Telegraph reported
Householders in Northern Ireland's only eco village have been told that they will have to fork out hundreds of thousands of pounds after their green dream turned into a nightmare.
The environmentally-friendly Woodbrook housing development in Lisburn was supposed to boast 400 properties, but only 196 were constructed after building firm the Carvill Group went bust.
With the housing shortfall, its biomass central heating system is no longer economical to run, as it now costs over three times as much as gas.
Residents are currently in talks with Phoenix Natural Gas to explore the possibility of removing it and getting connected to its network instead.
Replacing a biomass system with a gas equivalent has never been done in Northern Ireland before, with Phoenix warning that, even if it can be, homeowners will be left without heating and hot water for periods of time.
First-time buyer Darren Trowlen (29), who shares a house with his 30-year-old partner Sean, said the replacement costs were a huge blow.
"It will be up to individuals to foot the bill and that means at least £1,000 per household," the local government worker said.
"This is not what we signed up for. Biomass was supposed to be 40% cheaper than gas, but now it's over three times dearer."
And residents have also been warned that they wouldn't be able to sell their homes now.
A letter from the Woodbrook Management Company said: "It is clear from legal advice supplied to us the current heating arrangement has resulted in our properties being unsaleable (sic)."
Vital Energi — the firm which operates the current eco heating system — recently upped their monthly charges from £12 to £30.50, while the unit price has increased from 7p to 8.5p.
Postman Michael Stewart (34), who lives in the village with his 34-year-old wife Lisa and their two children, said they hoped to switch to gas. "The problem is that the biomass was supposed to serve 400 houses but only 196 were built, so the site has become unprofitable," he said.