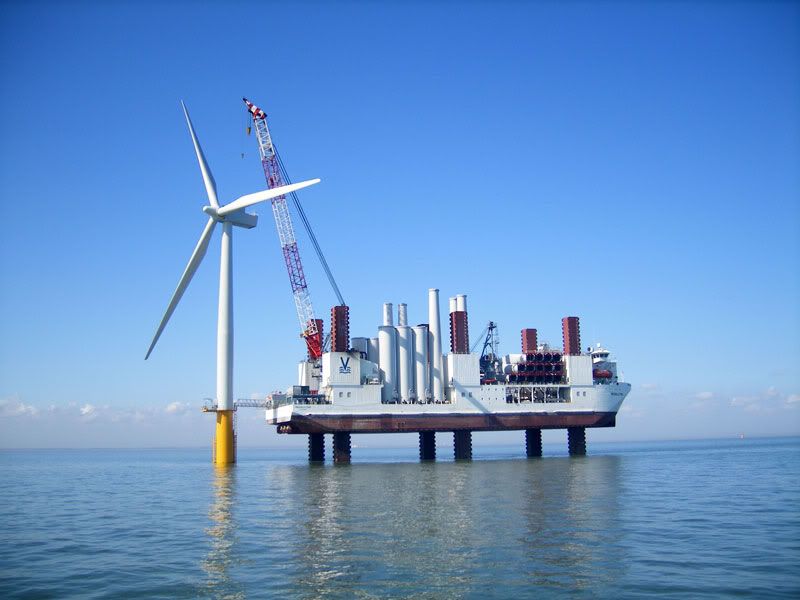 Green bank headquarters to be based in Edinburgh
BBC News reported
The headquarters of the UK's Green Investment Bank will be based in Edinburgh after it beat off competition from 31 other bids.
The bank is being set up with £3bn of public money to help firms finance early-stage renewable energy schemes.
The organisation will be split, with the main transaction team being based in London.
The bank is expected to employ between 50 and 70 full-time staff across the two sites.
Scottish Secretary Michael Moore said it was a huge vote of confidence in Edinburgh's financial sector and Scotland's role in the "green economy".
He told BBC Scotland: "We are absolutely determined that Edinburgh will be central to the UK Green Investment Bank (GIB), that's why the headquarters will be here."
Business Secretary Vince Cable said the bank would harness the strengths of both Edinburgh and London.
He said: "Edinburgh has a thriving green sector and respected expertise in areas such as asset management.
"London, as the world's leading financial centre, will ensure that the GIB's transaction team can hit the ground running.
"This decision will allow the GIB to operate effectively and achieve its mission of mobilising the additional investment needed to accelerate the UK's transition to a green economy."
Great news
First Minister Alex Salmond said: "I am delighted Edinburgh has been chosen on its merits as the headquarters for the Green Investment Bank.
"The decision recognises Scotland's position at the vanguard of the renewables revolution and follows an excellent and professional bid campaign.
"It is great news for Edinburgh's economy and for Scotland's thriving low carbon sector."
Scottish Labour leader Johann Lamont said: "This is a great boost for Edinburgh, for Scotland and for those of us who want the countries of the UK to work in partnership, not competition.
"I hope this will be a major boost for jobs in the city, and is testament to the talented workforce in Edinburgh and the city's status as a major financial services centre."
Scotland is now well placed to show real leadership in the move to a low carbon future.
Ruth Davidson, Scottish Conservative leader, said: "This is a great boost for Scotland's capital and a huge vote of confidence for the financial sector in the city.