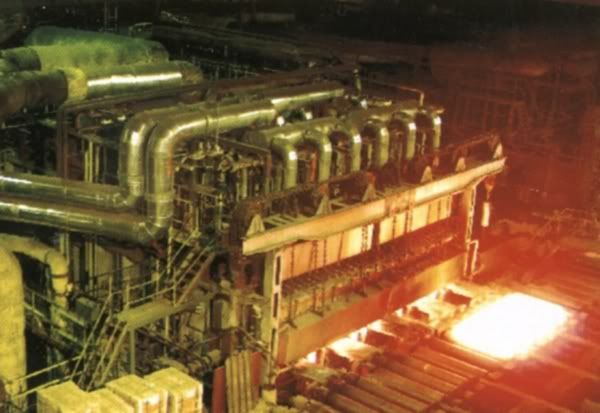 Government eco polices hit steel
The Star reported
Government green energy policies are putting steel makers and other major electricity users at such a disadvantage that future investment could be diverted abroad.
The warning comes from Karl-Ulrich Köhler, boss of Tata Steel's European operations, which include steel plants in Stocksbridge and Rotherham whose furnaces are powered exclusively by electricity.
Tata's UK plants have been paying 50 per cent more for their electricity than competitors in France and 25 per cent more than competitors in Germany for the last year.
So far, the coalition government has failed to make good on promises to ease the burden for major energy users and new measures due to come in this April threaten to put them at an even greater disadvantage to competitors in continental Europe and around the world.
"Our biggest competitors are sitting right on the other side of the Channel and this regime gives them a material competitive advantage," says Dr Köhler in a recent interview.
Dr Köhler says the Government's environmental policies are causing "dangerous distortions" for major UK energy users.