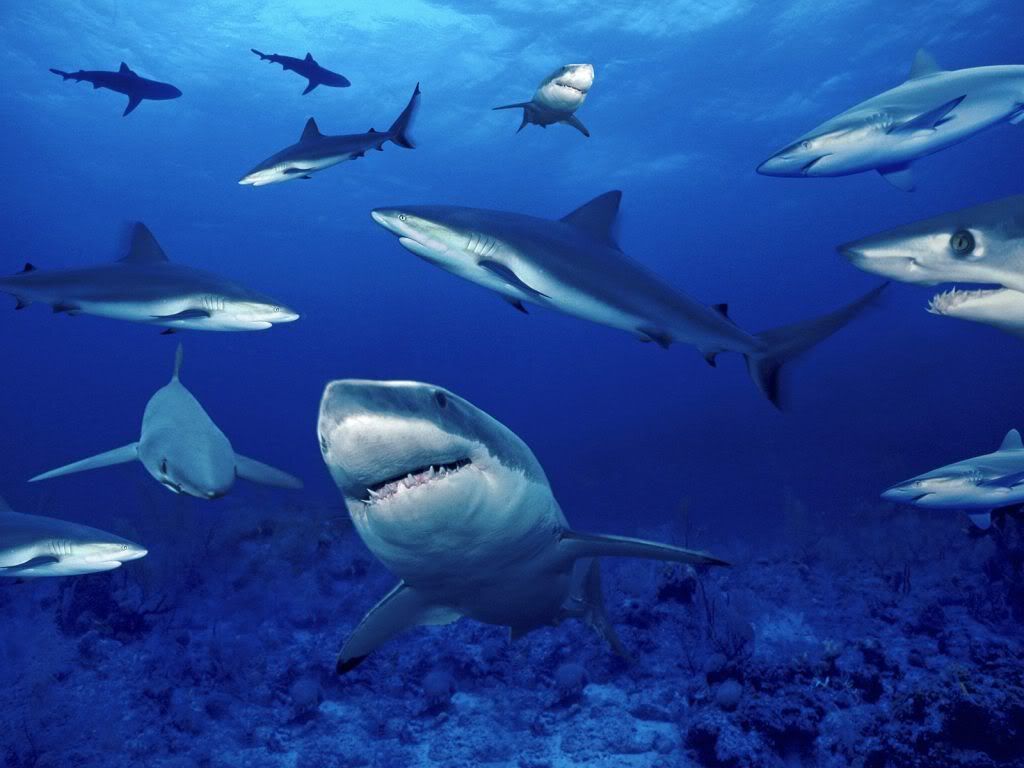 Eco-tourism may be good news for sharks
msnbc.com reported
Imagine swimming in crystalline ocean waters shot through with sunlight when one of Earth's most notorious predators swims into view — a very close view.
Such pulse-quickening encounters are, in fact, the whole point for visitors to Tiger Beach, an idyllic spot in the Bahamas where eco-tourists can get up close and personal with tiger sharks — indiscriminate eaters known to devour everything from sea turtles to kegs of nails (and occasionally a few unlucky humans).
Yet it is by playing to the sharks' voracious appetites that dive operators are able to lure them into view, courtesy of generous offerings of chum — minced fish.
However, some have argued that the free meals — and resulting close encounters between humans and sharks — could have bad consequences for both species.
Shark meal
"People are concerned that it could be causing sharks to associate people with food," said shark researcher Neil Hammerschlag, an assistant professor at the University of Miami. Some worry that, like cartoon castaways eyeing each other hungrily in a boat, tiger sharks might, essentially, begin to see humans as giant pork chops with legs.
"Shark attacks are so very rare, so it's really hard to draw conclusions," Hammerschlag told OurAmazingPlanet.
Another concern, he said, and one that is easier to test, is that all the free food might disrupt the sharks' natural wanderings, and artificially limit their movements to areas close to tourist sites. (Why go hunting out at sea when the bipeds regularly serve up snacks?)
Since sharks are apex predators — a bit like the Godfathers of the ecosystem — and keep potentially disruptive ecological usurpers in check, such a change could have negative effects.
"They help keep balance," Hammerschlag said, "so if this really changes their behavior long term, it could have ecological consequences."
Neither idea has been properly tested, he said. To that end, Hammerschlag, heading up a team of researchers, designed a study to investigate.