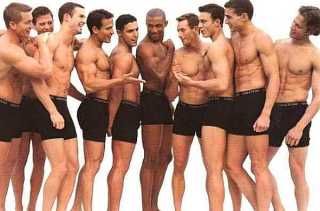 Eco-friendly mens briefs launch
FemaleFirst.co.uk reported
If you're interested in keeping the planet green, then these pants are perfect for your partner.
Daring, bold and made of bamboo, new underwear brand, Got Wood is available in three sizes and in a range of elaborately titled, eye-popping colours; Bamboo Shoot, Mountain Sunrise and Panda Eye.
Mens Fashion
Produced exclusively for men, the trunks are manufactured from an eco-friendly material which is made from bamboo yet resembles silk to the touch, championing the concept that sustainable products can be fun and practical at the same. The fabric is blended with spandex for a comfortable fit and is machine washable at 30 degrees. Its anti-bacterial properties and ability to disperse moisture from the skin makes the revolutionary new fabric perfect for underwear and sportswear.
Got Wood is the brainchild of environmental entrepreneur Anthony Abis who discovered the bamboo fabric in 2011. He says, "We have developed a luxurious range of underwear that feels like silk. The fabric outweighs cotton in sustainability and softness, has supreme functionality and is eco-friendly, making it perfect for pants."
Having accumulated a wealth of experience through various ventures including owning a courier company, a hair salon and a music venue, Abis turned his focus to the retail industry in 2000 and launched UK Clobber, an East London-based company selling protective clothing for builders. The business expanded quickly and is now a leading clothing supplier sourcing attire for a range of industries. During his plight to seek more eco-friendly alternatives to materials and fabrics, Abis discovered bamboo and in 2012 WildHorse Clothing Ltd was created. Got Wood is the first brand in the portfolio.