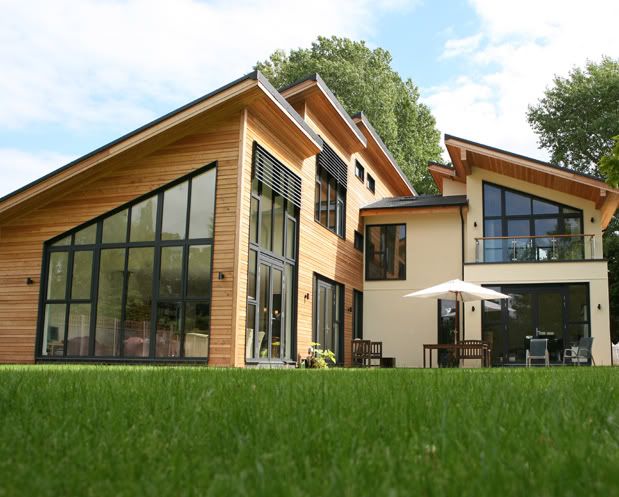 Eco house produces almost as much energy as it needs
Telegraph.co.uk reported
Ione Lacey brandishes a small sharp metal object, just a little menacingly. "I found this very useful, especially when arguing with the plumbers," she says, prodding the air with fierce little jabs.
The gadget is a meat temperature gauge and Ione used it not, I hasten to add, to poke recalcitrant plumbers with – although we would all, at some time, love to do that – but to ensure that the temperature of the hot water coming out of the taps was really as hot as they claimed. "I love to have a hot bath, but with the water being heated via an air-source heat pump rather than a boiler, I needed to be sure I wouldn't be condemned to lukewarm baths for the rest of my life."
One can imagine plumbers and other tradesmen quaking a little when presented with the retired health educator's meat gauge, for she has a determined set to her chin. She has had to be extremely determined over the past year and a half, as she project-managed the challenge of a lifetime: the building of a new energy-efficient home at Tuckingmill, in the misty folds of the West Wiltshire Downs.
Her biggest gripe? "The utter negativity of builders when it comes to new eco products. "While our main contractor was very open to new ideas, I've lost count of the times I brought sub contractors some new product and was dismissed out of hand. Green building has been around for years but we still felt like guinea pigs."
From the outside you would never know this was a super-efficient eco house which produces almost as much energy as it uses. Constructed from the local creamy Wiltshire stone that only looks better with age, and designed to fit in with the local cottage-style vernacular, the house sits well in the green river valley.