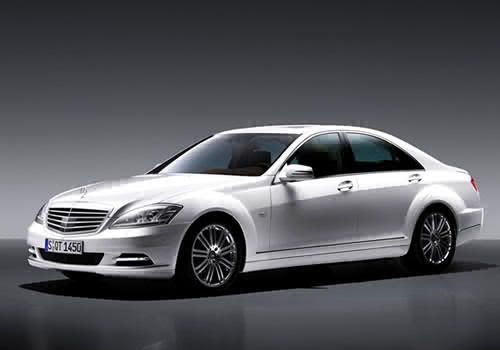 Mercedes-Benz Eco-Luxury Vehicles Arrive at the Palm Springs International ...
Sacramento Bee reported
Hollywood's celebrated actors and actresses descend on Southern California's desert with Mercedes-Benz eco vehicles to make their red carpet arrivals at the 23rd Annual Palm Springs International Film Festival. As the official vehicle, Mercedes-Benz kicks-off the winter awards season supporting the annual gala and line-up of spectacular films from January 5-16, 2012.
The highlight of the festival was the annual Awards Gala on January 7th, where celebrity presenters and honorees included, George Clooney, Brad Pitt, Al Pacino, Michelle Williams, Glenn Close, Octavia Spencer, Charlize Theron, Stephen Daldry, Howard Shore, Gary Oldman, Michel Hazanavicius, Jessica Chastain, Melissa McCarthy and Jason Reitman.
The gala hosted at the Palm Springs Convention Center, featured Hollywood's top talent in addition to Mercedes-Benz clean-diesel transportation for presenters and honorees. Mercedes-Benz offers a wide selection of BlueTEC clean diesel vehicles, from the 2012 GL350 BlueTEC and ML350 BlueTEC SUVs to the 350BlueTEC luxury sedan. BlueTEC, the world's cleanest and most advanced diesel technology, delivers high fuel economy, responsive performance and ultra-low emissions
"Mercedes-Benz is proud to be the official vehicle and sponsor of the Palm Springs International Film Festival for the ninth consecutive year," said Jill Martinette, Mercedes-Benz Regional Marketing Manager. "The festival is a great opportunity to showcase environmentally-friendly vehicles including our alternative fuel vehicles like BlueTEC clean diesel, which allows drivers to be eco-conscious without compromising luxury, safety and technology."