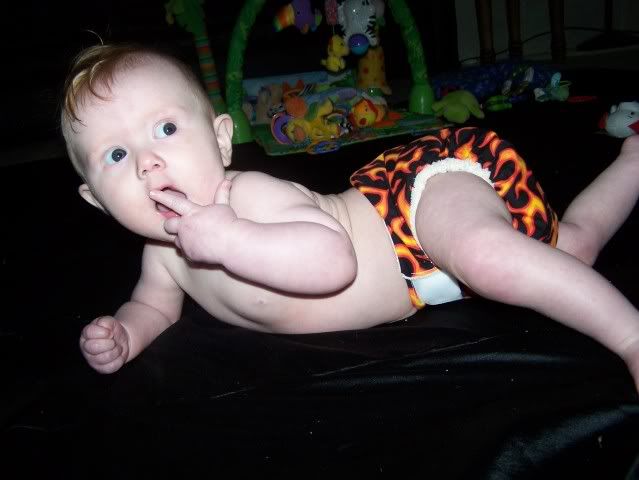 Mabu Baby Eco-Diaper System Wins Fans Quickly as Moms Awestruck To Find Cloth ...
MarketWatch (press release) reported
Mabu Naturals International Inc. proudly launches the all new Mabu Baby Eco-Diaper system in select Walmart stores across the U.S. The new diaper system offers parents a truly affordable, yet more eco-friendly diaper -- with the option to choose whether to re-use like cloth or throw away like a disposable!
Co-founder, Cher-Anne Knightingale states, "As soon as our products hit the stores, with shelves not even fully stocked, we began hearing from moms. They immediately began sharing their excitement with each other and contacting us - thrilled to see that a cloth option is actually available in a big box store near them."
Developed with mainstream consumers in mind, the Mabu Baby system can save families up to $50 or more a month by purchasing Mabu Baby washables versus brand name disposable diapers. "An affordable yet green diaper was our dream. Some parents are reluctant to change to cloth or aren't aware this is an option to them. Many still want the convenience of a disposable when out of the home," says Knightingale. "Now they have an affordable choice in one product." Using Mabu for 30 months saves families between $1500 and $2500.00! As well, the Mabu Baby Eco-Diaper system costs from 20% to 50% less than other washable diapers currently on the market.
Mabu diapers go on easy like a disposable. The flexible system uses a snap-in diaper pad holder that you fit with a disposable or washable pad/insert. Moms have been posting how leak proof it is, too!
The Mabu Baby Eco Diaper offers both environmental and high tech advantages. The washable terry cloth pad's outer surface is a soft white bamboo charcoal fabric which is cuddly to baby's skin, wicks away wetness and dries very quickly after washing! The bio-liner makes removing solids and washing easier. When the disposable pads go to landfill, their volume is a fraction of disposables and leach no chemicals into the soil.