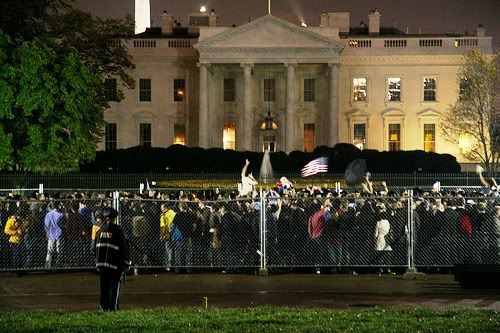 US eco-activist Tim DeChristopher speaks out from prison
The Guardian reported
Tim DeChristopher was jailed for two years in July for disrupting an oil and gas industry auction. Below is a letter written by the activist to Grist, questioning the US government's moral authority.
If I had ever doubted the power of words, Judge Benson made their importance all too clear at my sentencing last month. When he sentenced me to two years in prison plus three years probation, he admitted my offense "wasn't too bad." The problem, Judge Benson insisted, was my "continuing trail of statements" and my lack of regret. Apparently, all he really wanted was an apology, and for that, two years in prison could have been avoided. In fact, Judge Benson said that had it not been for the political statements I made in public, I would have avoided prosecution entirely. As is generally the case with civil disobedience, it was extremely important to the government that I come before the majesty of the court with my head bowed and express regret. So important, in fact, that an apology with proper genuflection is currently fair trade for a couple years in prison. Perhaps that's why most activist cases end in a plea bargain.
Since that seems like such a good deal, some people are asking why I wasn't willing to shut my mouth and take it. But perhaps we should be asking why the government is willing to make such a deal. The most recent plea bargain they offered me was for as little as 30 days in jail. (I'm writing this on my 28th day.) So if they wanted to lock me up for two years, why would they let me walk for an apology and keeping my mouth shut for a while? On the other hand, if they wanted to sweep this under the rug, why would they cause such a stir by locking me up? Why do my words make that much of a difference?