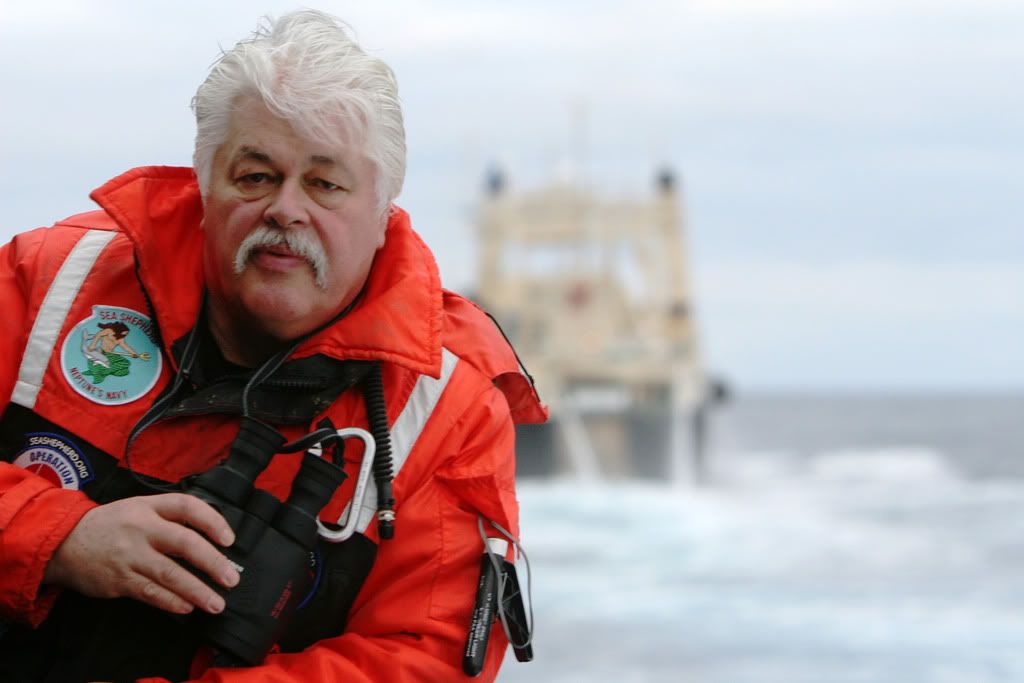 'Eco-pirate' Paul Watson is in danger of losing his boat
The Guardian reported
"Eco-pirate" Paul Watson is losing a race against time to recover his flagship boat, the Steve Irwin, which has been impounded in Shetland.
The world's most radical conservationist, Watson is being sued for $1.4m (£850,000) by a Maltese fishing company, Fish and Fish, one of Europe's leading tuna processors. The law suit against Watson's Sea Shepherd Conservation Society was filed last year after activists aboard the Steve Irwin freed 800 bluefin tuna from a pen in the Mediterranean.
Watson has just 10 days to raise the bond required to release the boat, which was named after the late Australian conservationist. It has been impounded in the harbour at Lerwick ever since the company sued him for damages. By last night, the society had raised about $500,000, after a global Twitter campaign and appeals to celebrities who have helped Watson in the past.
A co-founder of Greenpeace, Watson was picking up volunteer crew and restocking the Steve Irwin in preparation for a trip to protest against whaling in the Faroe Islands when he was served with the writ. The tuna cage that had been intercepted 40 miles off the Libyan coast in June last year held an estimated 35 tons of fish.
After a fracas in which there was hand-to-hand fighting between the two crews, Sea Shepherd sent in divers to release the 800 tuna.
Joseph Caruana, the owner of Fish and Fish, declined to speak to the
Observer
, but has claimed in the Maltese press that two of his divers were injured in the encounter, an allegation strongly denied by Watson. "Sea Shepherd cannot continue behaving this way. My aim is for justice to be done. I wanted to show that we mean business and we will fight our cause," he said.