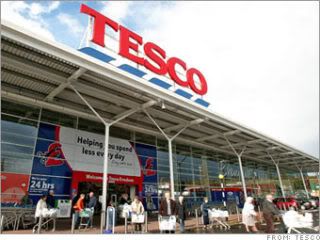 'Eco-friendly' bags: Tesco dumps 'green' carriers that may actually harm ...
Daily Mail reported
Tesco has stopped using biodegradable carrier bags because they may be even worse for the environment than the conventional type.
The decision is an embarrassment for the chain, which hailed its introduction of the bags as the centrepiece of its efforts to tackle litter and waste.
Tesco stores hand out more throwaway plastic bags than any other retailer in the country – well over two billion a year.
Most supermarket carriers are used for only 20 minutes before being thrown away, but they can take up to 1,000 years to decompose.
Many end up in landfill while others blight the countryside, beaches and the sea.
Tesco claimed that the biodegradable bags, which include an ingredient that makes them break down after 20-36 months, would defeat this problem.
However, it is pulling them from stores after five years following independent scientific research funded by the Government which suggests they may damage wildlife and the environment.
Tesco said it began changing to new bags, which are not biodegradable but include 15 per cent recycled material, earlier this year.
However, the company has made no official announcement on the change, and its website still boasts about the company's commitment to using biodegradable bags.