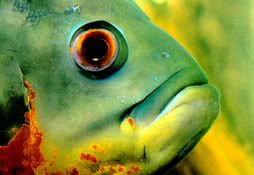 Ireland's State research ship, Celtic explorer, has embarked on an expedition to map a new underwater eco-system on the floor of the Atlantic sea.
The joint British and Irish mission is led by Dr Andy Wheeler from University College Cork.
It includes over 30 crew members and a National Geographic televison crew.
Speaking from the ship, he said: "We hope to find new species."
"We hope to find mussels, crabs, shrimps and other bacteria that have never been discovered before."
Located 1,000 miles west of Ireland, the Marine Institute vessel hopes to make it into Jules Verne territory.
British scientists on board the research vessel, James Cook, first detected the biological structure, located on the mid-Atlantic ridge three years ago.
The ridge is a 16,000 kilometre-long mountain range which extends between the Arctic and southern Africa.
Leaving Galway docks on Wednesday, it will take the group five days to reach this location.
"We will send a robotic camera system three kilometres below the sea surface to the sea bed onto an active volcanic system," Dr Wheeler said.
"We are interested in the nature of volcanic activity and the fast spreading of tectonic plates."