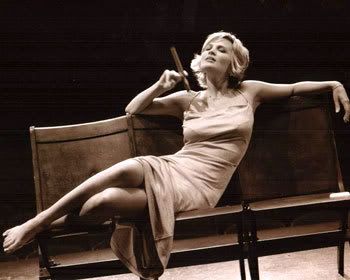 Eco-friendly cigarette ads make tobacco foes fume
USA Today reported
A green cigarette? New magazine ads touting cigarettes with "additive-free" organic tobacco use the term "eco-friendly," prompting anti-smoking activists to fume.
The ads for Natural American Spirit cigarettes make the claim next to a list of environmental efforts by the manufacturer, Santa Fe Natural Tobacco Co. They began appearing in March in magazines such as Esquire,Field Stream, Wired, Mother Jones, Elle and Marie Claire.
"It's an egregious ad. It's trying to greenwash a deadly and addictive product," says Vince Willmore of the Campaign for Tobacco-Free Kids, adding research shows cigarettes also are the No. 1 source of litter. "When you hear a product is eco-friendly, you think it's better for you.
The tobacco company, owned by Reynolds American Inc., says it's not saying its cigarettes are safer but that its manufacturing is greener. It says its facilities are wind-powered, its farmers use fewer chemicals and 70% of its sales staff drive hybrid vehicles.
"We try to be good stewards of the environment," says spokesman Seth Moskowitz. Noting concern about littering of cigarette butts, he says a sister company helps fund Keep America Beautiful.
The magazine ads reflect the surging popularity of green marketing as more than 100 eco-related product labels are now used in the USA.