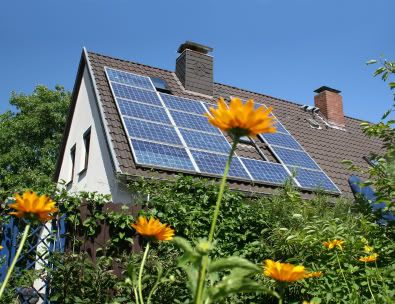 'Green deal' may cover cost of solar panels for homes
The Guardian reported
Solar panels and other forms of small-scale energy generation may be eligible for a government-backed loan scheme to householders, according to the UK's minister of state for climate change. The potential inclusion of renewable energy in the coalition's flagship "green deal" comes as a surprise, as the development of the scheme has so far focused on energy efficiency measures such as lagging lofts.
Papers published by the Department of Energy and Climate Change (Decc) on Thursday show that the 14 million householders expected to qualify for a complete energy-saving overhaul in the next 10 years may be able to choose from 23 different technologies, including cavity wall insulation and draught proofing but also covering solar water heating, wood burning stoves and biomass boilers.
"We are leaving the window open for micro generation technologies. It could happen in the future," said Greg Barker.
Under the scheme, which it is hoped will be rolled out from next year, all 25m homes in Britain will ultimately be assessed and owners will be offered loans by high street companies for energy-saving measures.
Repayments will theoretically be offset for consumers by savings on energy bills, and the debts will be attached to properties rather than individuals.