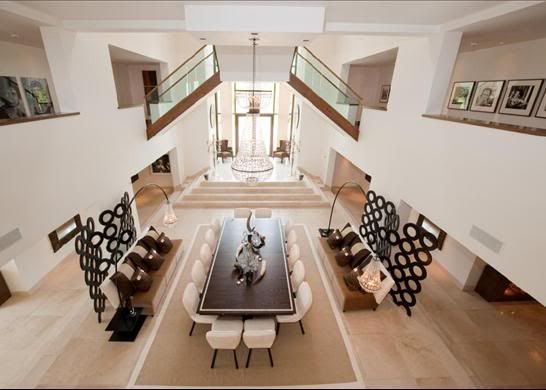 Former Manchester United captain Gary Neville has been given the go ahead to begin work on his eco-friendly "Teletubbies" house. The 36-year-old spent more than a year battling to win approval for the futuristic four-bedroom property on moorland between Bolton and Bury.
Plans were approved by Bolton Council in March - despite local opposition - but referred to the government. Communities Secretary Eric Pickles has decided not to call in the application.
Plans for the partially underground house - labelled a "Teletubbies" home because of its petal-shaped design - were first unveiled in January 2010.
House near Bolton is described as arguably the most exceptional modern country estate in the north west. The property boasts 'panoramic southerly views'. Pictures of the interior reveal a lavish dining room with chandelier and an indoor swimming pool.