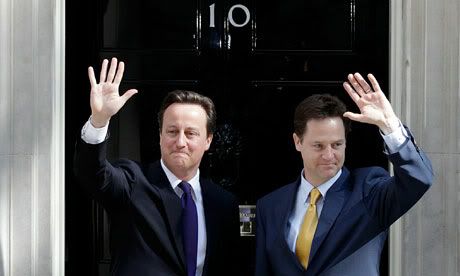 David Cameron under fire for poor green progress
The Guardian reported
Progress on the prime minister's pledge to make the coalition the "greenest government ever" was heavily criticised today by environmental leaders.
The former government adviser, Jonathon Porritt, said the likelihood of the government living up to the promise made almost a year ago was "vanishingly remote".
In a report commissioned by Friends of the Earth, Porritt said ministers were failing to deliver on key environmental pledges, and policies had been watered down, delayed or even abandoned.
In the wake of the report, the Friends of the Earth executive director, Andy Atkins, warned that without "real political courage", Cameron's green ambitions would be simply hot air.
From proposals to sell off public forests to a review of feed-in tariffs for small-scale renewables and the decision to scrap a £42m marine renewables development fund, the government has failed to champion green issues, the report claims.